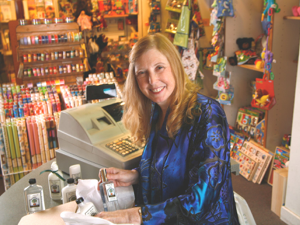 A special welcome to those of you coming to this blog through Gifts and Decorative Accessories magazine! It has been my privilege to write for Gifts and Dec for over 15 years, and I am pleased to be able to keep in touch with subscribers through my blog as well as my regular columns.
You can get this blog delivered to your inbox every Monday by sending your name and e-mail address to specialtyshopretail@me.com. To unsubscribe, just send an email with unsubscribe as the heading.
---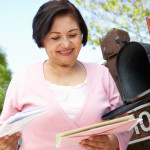 When email became a prominent form of communication, many predicted that greeting cards would become extinct.  And while it is true that there has been a decline in card sales since the heyday, the Greeting Card Association reports that card sales have actually held steady in recent years. This is in part due to independent card companies that are finding a way to be relevant in today's market. Big businesses like Hallmark, on the other hand, are suffering. According to a recent < ... (read more…)
Follow Us: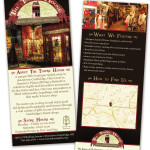 What is 4" X 9" and found in tourist areas all over the country? The ubiquitous rack card, a promotional piece used to advertise shops, restaurants, events and attractions to visitors.  These vertical cards usually have a strong, brightly colored graphic on the front in order to stand out from the competition. The attractive sample shown above is from a shop called The Towne House in Cambridge, Ohio.
Mak … (read more…)
Follow Us: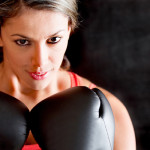 The "for lease" sign finally came down on a vacant storefront on our shopping street last week, and according to the new sign we are now going to have a boxing studio as a neighbor.  At the same time it was announced that another vacancy is being filled by a holistic vet clinic.
Don't get me wrong — I have nothing against either boxing or boxers.  But this is a trend I'm seeing played out across the … (read more…)
Follow Us:
Follow Us: